Become A Member! Support the OHP

On Facebook? Join us to keep up to date!


Ticket Sales Information
For OHP Sponsored events Mail ticket requests to: OHP, Box 503, McGregor IA 52157
---
$bresult=@mysql_query("show table status from ohpshows like 'Oliver';"); while ($brw=mysql_fetch_array($bresult)) { $dcom=$brw["Update_time"]; $sql="SELECT DATE_FORMAT('$dcom','%W %M %d %Y');"; $row=@mysql_query($sql); $rd=@mysql_fetch_array($row); $dcom=$rd[0]; } ?>
---
SHOW IS RESCHEDULED DUE TO COVID-19


May 8 & 9 at 7:30pm
Matinees Saturday & Sunday May 9 & 10 at 2pm
SHOW IS RESCHEDULED!
Purchase and print your tickets online!
You can now choose your own seats and print your tickets online.



to purchase online.
Purchase locally at Elkader Floral
or call (563)-873-2378
---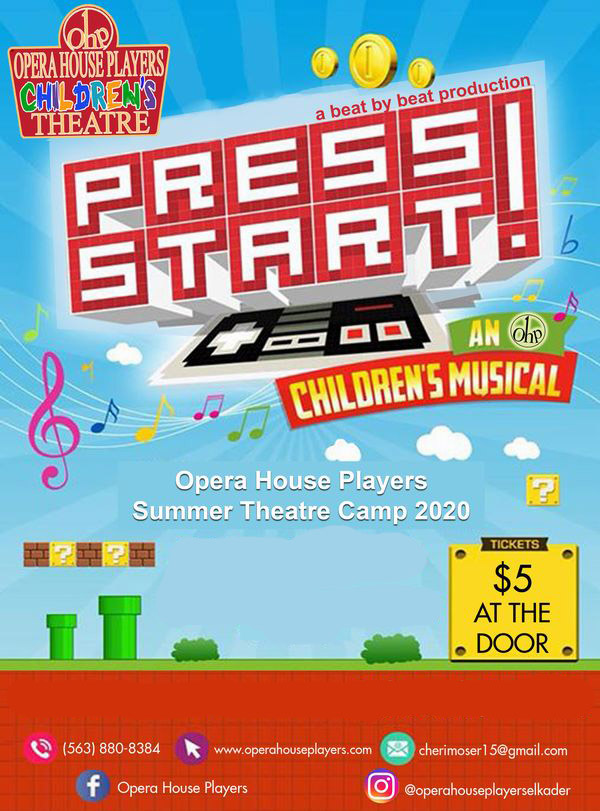 Camp Dates: June 22-26, 2020
Friday June 26 2020 at 7:00pm
Matinee Saturday June 27, 2020 at 1pm

Tickets $5 at the door
Registration now open. Registration Fee is non refundable
(unless program is cancelled by the OHP)
Click here for registration form.

---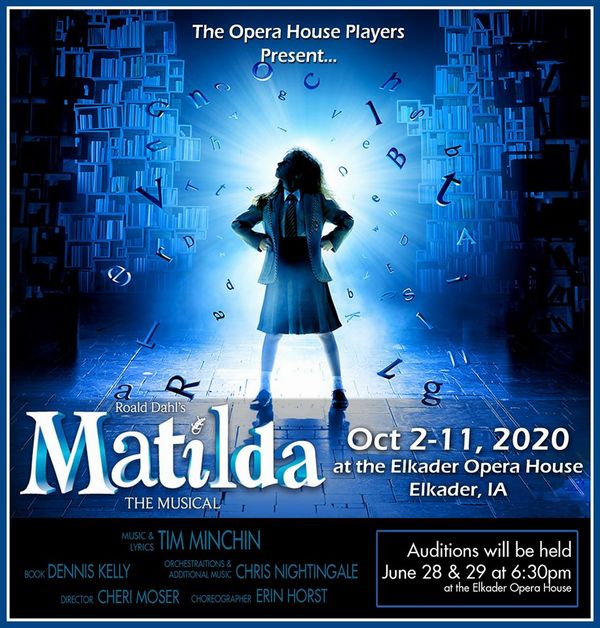 Auditions May 18 & 20th 6:30pm
at the Elkader Opera House

Oct 2,3,9,10, 2020 at 7:30pm
Matinees Oct 4,8,11, 2020 at 2pm

Ticket sales begin early September

---